Use Amazon's "Search Inside The Books" feature to read chapter one of Critical Care, or do the same at Google Books.
Critical Care: A Novel now available as a Kindle book.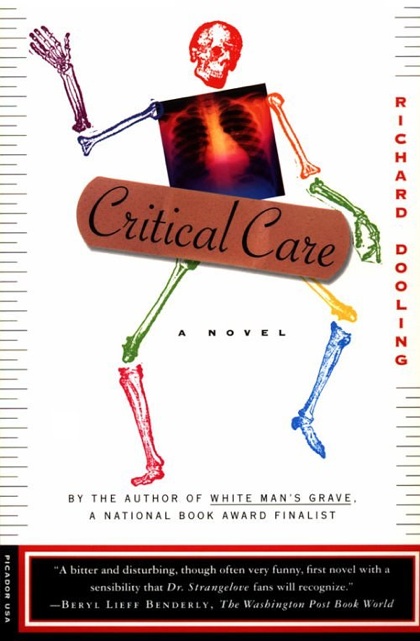 Review Excerpts
"A sardonic, often harrowing look at the American way of life-support."–Kirkus Reviews
"A bitter and disturbing, though often very funny, first novel with a sensibility that Dr. Strangelove fans will recognize." — Beryl Benderly, Washington Post Book World.
"A scathingly funny black comedy … almost impossible to put down." –Harper Barnes, St. Louis Post Dispatch.
Critical Care was also a major motion picture directed by Sidney Lumet, starring James Spader, Albert Brooks, Helen Mirren, Kyra Sedgwick, and Anne Bancroft. Producer and screenwriter, Steven Schwartz, adapted Critical Care for the big screen.
Critical Care Background Books
Critical Care: A Novel, by Richard Dooling