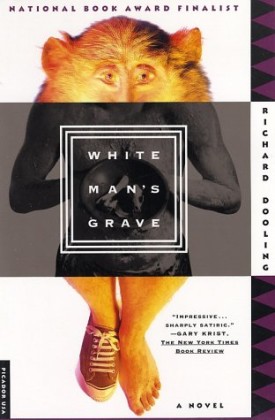 A Novel by Richard Dooling
1994 National Book Award Finalist
New York Times Notable Book of 1994
Read Chapter One of White Man's Grave
Review Excerpts
"A bravura display of satire . . . Dooling evokes the humane checks and balances of a deep world: the logic, you might say, of its magic."– Richard Eder, L.A. Times.
"The book is absolutely astonishing; I am a Richard Dooling fan for life."–Phillip M. Margolin, author of Gone, But Not Forgotten and After Dark.
I spent seven months in Sierra Leone in the early 1980s and thoroughly researched everything I'd heard about over there. Unfortunately the books I used are found only in libraries.
White Man's Grave Background Books:
The Mende Of Sierra Leone, By Kenneth Little;
Mende Religion, By Anthony Gittins;
The Springs Of Mende Conduct and Belief, By Harris Sawyerr.