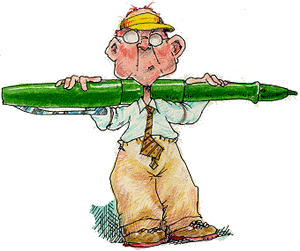 Why Do I Live In Omaha?
Remember reading this Carl Sandburg poem in high school or college?
LIMITED
I AM riding on a limited express, one of the crack trains of the nation.
Hurtling across the prairie into blue haze and dark air go fifteen all-steel coaches holding a thousand people.
(All the coaches shall be scrap and rust and all the men and women laughing in the diners and sleepers shall pass to ashes.)
I ask a man in the smoker where he is going and he
answers: "Omaha."
My English teacher told us Omaha high school students that "Omaha" as used in the poem means "nowhere," or some other uncertain or pointless destination. Permanent trauma set in. We were paralyzed by ennui and dread. "We live in a place that is a symbol of nowhere? What can that mean?"
We've been unable to bestir ourselves to action ever since. Moving elsewhere is too much work, and we can't tolerate waiting in lines, so where do we go?
Maybe Carl Sandburg is why Omaha has a pathological inferiority complex when it comes to tourism. We locals hold our breath every time the Convention & Visitors Bureau launches a new campaign. How will we be featured in national marketing campaigns on this go round? As the birthplace of TV dinners, Reuben sandwiches, and chicken pot pies? In steak language? Omaha – Rare, Well-done?
Readers have offered other notable attractions that should bring our fair city the fame and tourists it deserves.
Home of the nation's largest supply of sway-backed parking garages.
White brick capital of the universe.
City located 164 miles east of the Kearney Arch.
Where the Missouri River gets its mud.
Across the river from the Council Bluffs casinos.
Conglomeration of strip malls between Blair and Papillion.
Home of the College World Series and 100,000 fat softball players.
Where Warren Buffett makes, but does not spend, a lot of money.
Land of large round white people wearing bright red.
Home of the county-famous Papio Creek.
Land of the Orange Construction Barrels.
The Big Dandelion
About an hour-and-a-half north of Kansas City International Airport, if you have a good fuzz-buster.
The current PR campaign is called "Ososurprising!" with a big "O!" on every bus bench in town. Okay. That's nice. Is there a direct flight out of here to anywhere but Chicago?
When the rest of the country laughed at us for supposedly getting more than our fair share of anti-terror money, Omaha responded by defending itself as an attractive terrorist target. "No, really, we'd make a fabulous terror target, why there's Stratcom, and First Data, and all sorts of telecommunication strongholds."
Now THAT'S marketing: "Visit Omaha, A Superb Terrorist Target." We need extra anti-terror money because the entire nation would be brought to its knees if Omaha Bin Laden took out the telemarketing companies: Who would call during the dinner hour with hot deals on motorized scooters (fully covered by Medicare)?
As for Nebraska, it's populated by the descendants of pioneers who proudly gave up on their way to somewhere else. While others continued along the Santa Fe Trail or The Mormon Trail and bravely fought the elements and the Indians to find gold in California or religion in Salt Lake City, our Nebraska forefathers woke up one morning in their prairie schooners along the Oregon Trail and said, "Rebecca, I know I said we was going to Californey, but I'm tired, woman. This treeless moonscape they call Nebraska feels like home."
And in truth, it does feel like home.