The case, which arises from a minor political documentary called "Hillary: The Movie," seemed an oddity when it was first argued in March. Just six months later, it has turned into a juggernaut with the potential to shatter a century-long understanding about the government's ability to bar corporations from spending money to support political candidates.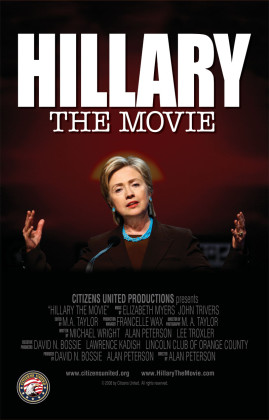 The case has also deepened a profound split among liberals, dividing those who view government regulation of political speech as an affront to the First Amendment from those who believe that unlimited corporate campaign spending is a threat to democracy.
Read the rest at NYTimes.com.
At issue will be whether the court should overrule a 1990 decision, Austin v. Michigan Chamber of Commerce, which upheld restrictions on corporate spending to support or oppose political candidates.
NYTimes: Hillary The Movie